Reviews
Delicious
I have chronic gut issues so I was very excited to try adding this to my smoothies. I was initially hopeful, yet concerned that it would cause indigestion (I'm doing an elimination diet and this has 1-2 ingredients I shouldn't really have - also, adding something new always tends to wreak havoc on my digestive system) and I'm very pleased to report that it has not caused any pain, acid reflux, or irregularity. It blends very easily and I can't even taste it when I put it into a smoothie, even though it smells pretty strong! It actually makes the smoothie sit well and feel better in my stomach and has helped me be a bit more regular. Plus, I love knowing that I'm getting lots of greens without even having to work for it! The container is rather small, but so is the serving size, so it will take you a while to work through it. I trust and love this product for its high quality ingredients and thoughtful formulation. I'm excited to continue to incorporate this into my morning routine!
Tasty!
This greens powder is top-notch, boasting superior ingredients. I turned to this supplement during a period of feeling fatigued, sore, nauseous, and generally out of sorts, which began after a stomach ailment a few months back. Just a day after my initial dose, I sensed a positive change and am eager to experience further recovery. Beyond its greens and gut-friendly components like fibers, cinnamon, and licorice, it also contains adaptogens, which I believe support the gut-brain link. Opening the container might require a knife due to its tight seal, but I appreciate the freshness it ensures. The scent is quite strong and reminiscent of onions, but when mixed with water, its taste is mild and comparable to other greens powders - refreshing and calming. I appreciate its subtle sweetness, as it's sweetened with stevia and free from sugar or artificial additives. I envision blending it in smoothies, but it's equally good on its own. I'm genuinely impressed with this product and would wholeheartedly endorse it.
Didn't taste great
I really love the low-FODMAP ingredients and variety of greens in this powder! Unfortunately, I found the flavor to be overly sweet and have a really unpleasant aftertaste. I would love to see a less sweet / unsweetened version of this in the future.
Great product!
I was buying A1G greens powder and come across this Greens powder. I loved the ingredient deck, and that it contained adaptogens. The taste is perfect! It's not to over powder and is the right balance of greens and citrus. 10/10 recommend!
Fibersol
Aquamin
Psyllium
Cinnamon
Flax
Licorice
Prohydroxy
Spirulina
Spinach
Parsley
Kale

Chlorella
Cabbage
Broccoli
Asparagus
Alfalfa
Wheat Grass
Carrot
Blueberry
Ashwaghanda
Astragalus
Schisandra
Cordyceps
Ginseng
Holy Basil
Rhodiola
Vitamin A
Vitamin C
Vitamin E
Vitmain K
Thiamine
Riboflavin
Fibersol
Aquamin
Psyllium
Cinnamon
Flax
Licorice
Prohydroxy
Spirulina
Spinach
Parsley
Kale
Chlorella
Cabbage
Broccoli
Asparagus
Alfalfa
Wheat Grass
Carrot
Blueberry
Ashwaghanda
Astragalus
Schisandra
Cordyceps
Ginseng
Holy Basil
Rhodiola
Vitamin A
Vitamin C
Vitamin E
Vitmain K
Thiamine
Riboflavin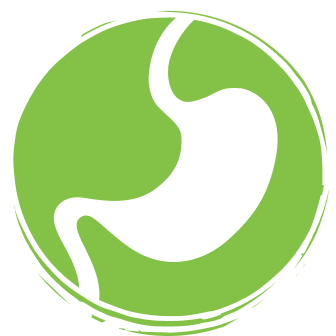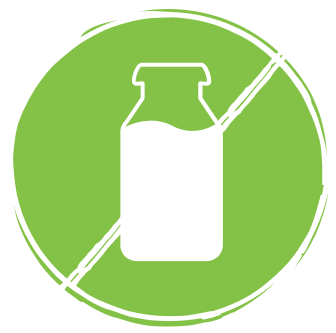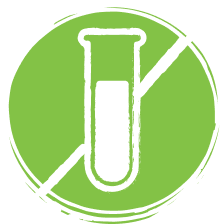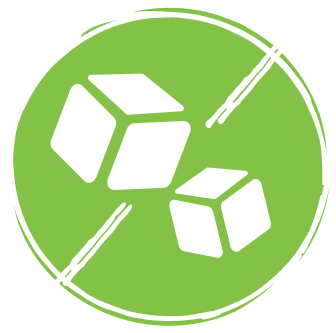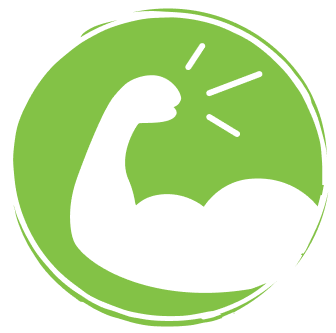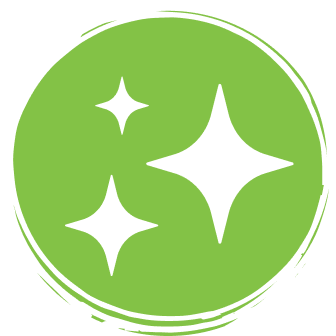 Hair, Skin, Nail, & Joint Support*
the benefits




Gut-friendly protein made for sensitive bellies

Functional ingredients that support digestive health

Anti-bloating formula

Maintain & grow muscles

Boost energy & mood
We certify all of our products as low FODMAP to provide reassurance and convenience to individuals following a low FODMAP diet. By undergoing rigorous testing and meeting the specific low FODMAP standards, we ensure that our products are safe and suitable for those with digestive sensitivities, allowing them to make informed choices and manage their symptoms effectively.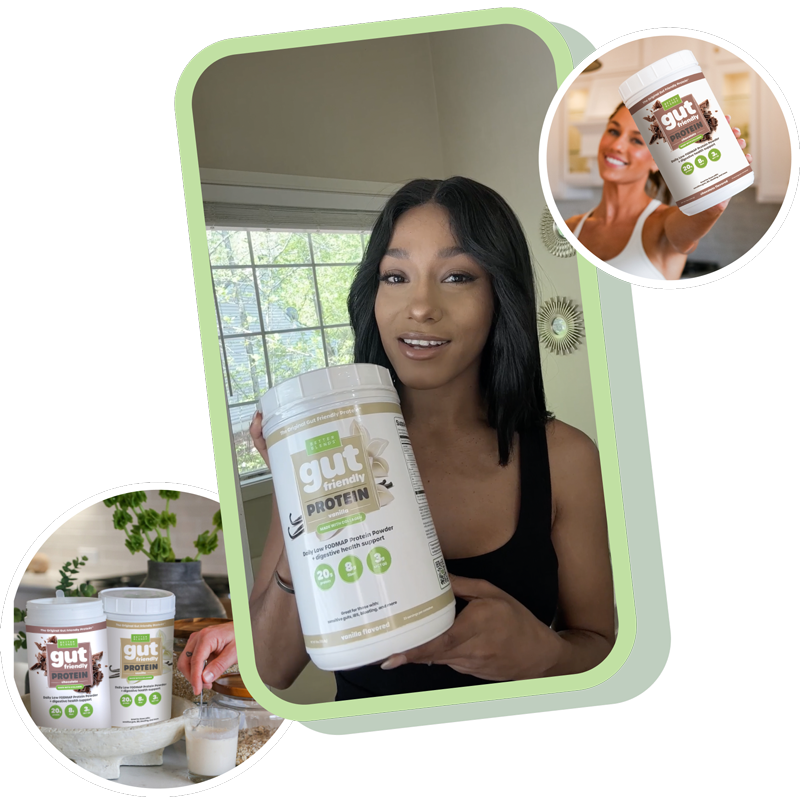 Thousands of customers
and counting.
*These statements have not been evaluated by the Food and Drug Administration (FDA). This product is not intended to diagnose, treat, cure or prevent any disease. All Better Blends products were formulated using medical research. The Natural Medicines Comprehensive Database, PubMed, and Monash University are used as our primary information resource, and are not supported by any interest group, professional organization, or product manufacturers and evaluates level, quality, and consistency of evidence seen in clinical trials to give guidance on professional recommendations. All ingredients used in our formulas are listed as "possibly effective" and doses match those used in the clinical studies. Consult with your healthcare professional about potential interactions, complications, or use with other medications before using any product.
Monash University Low FODMAP Certified trade marks used under licence in Canada and the United States by Better Blends LLC. One serve of this product is low in FODMAPs and can assist with following the Monash University Low FODMAP DietTM. A strict low FODMAP diet should only be commenced under the supervision of a healthcare professional. Monash University has assessed this product as being low in FODMAPs only. A low FODMAP diet does not treat a disease but may help to meet nutritional needs with reduced gastrointestinal symptoms. Monash University receives a licence fee for use of the Monash University Low FODMAP Certified trade marks.